The participating delegations will be supported to become active themselves after the 2GETHERLAND to start their own projects or actions at home. Therefore, the camp offers the possibility to develop first ideas and plan next steps. After the camp, delegations have the opportunity to receive a coaching for these projects and a project funding. Another objective is to create long-term networking between the participants.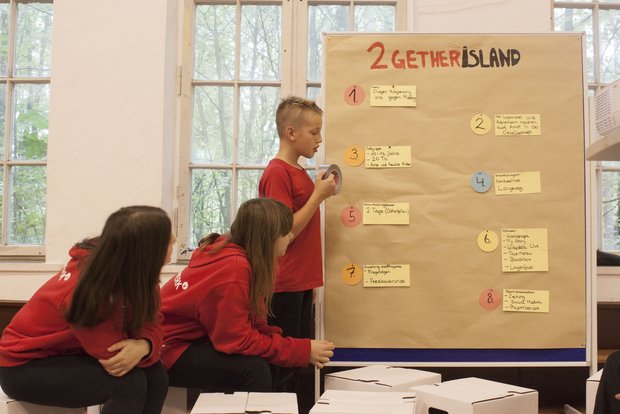 Delegations with a new idea get support for their project after the camp. Each approved follow-up project has received financial support of up to 1,500 euros from the Robert Bosch Stiftung. In addition, the team "Planen mit Phantasie" will support the delegations during a two-day project coaching. In a workshop the children and young people learn about the structures and procedures of a project: a perfect start for fair opportunities!
We have much to learn from each other to grow stronger! At 2GETHERLAND Day on the 31st October, delegations shared their experiences and celebrate the reunion after 2GETHERLAND 2019 by presenting their individual follow-up projects and being proud of what they have achieved. We were excite to share with you all the projects!